NASA Administrator Jim Bridenstine Discusses Space Fandom With Me!
NASA is a rare government agency with a massive fan base! After a recent presentation at NASA headquarters in Washington, DC, I had the honor of discussing the amazing NASA fanocracy with NASA Administrator Jim Bridenstine. We discussed the Apollo lunar program, robotic missions to Mars, how we might get back to the moon, and much more.
I hope you will take a few minutes to watch the video.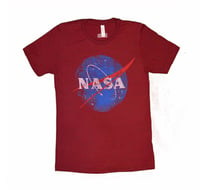 NASA has built a remarkable presence on social networks. They are among the top in the world with has 31+ million @NASA Twitter followers and 45+ million @NASA Instagram followers.
People all over the world wear NASA logo t-shirts and other gear. Imagine that… it's a US Government agency with hundreds of millions of fans around the world!
The Artemis project and going to the moon and mars
As I write this, it is exactly 50 years to the day after the conclusion of the Apollo 11 lunar mission. The most audacious project ever undertaken by humans was a massive success.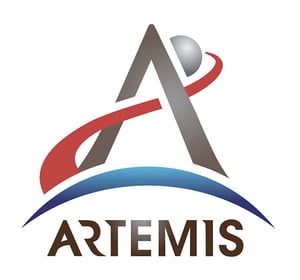 Now, fifty years later, NASA is planning to go back to the moon as part of the Artemis project, the first step in the next era of exploration. NASA will establish a sustainable human presence on the Moon with the goal of sending humans to Mars.
Like Apollo, to make Artemis a success, NASA will need to communicate the vision to the American people. Marketing will once again be critical.
Here's an interesting video about the launch of Artemis: We Go as the Artemis Generation. "We Go: To the Moon and on to Mars. Our generation, the Artemis generation, will explore farther than we've ever gone before. The Artemis program will send the first woman and next man to walk on the surface of the Moon and build a sustainable base to prepare for missions to Mars and beyond."
I like how this project was launched and hope to see it success in the coming decades.