In the Studio to Record our Audiobook of Fanocracy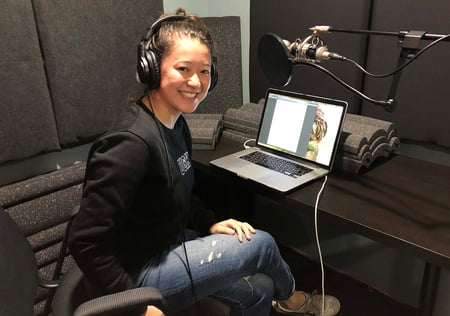 My co-author (and daughter) Reiko and I were in the studio recently to record the audiobook of our new book Fanocracy: Turning Fans into Customers and Customers into Fans. It was fun to record the audio together!
We swapped back and forth on the chapters, except for the first and last chapters where we swapped by section. Hopefully the back and forth will be interesting to listeners.
Reiko is an avid audiobook listener and as such she was super excited to be able to read words she had heard many times before, the very first line of our recording: "Penguin Random House Audio presents".
Penguin Random House Audio plans to release the audiobook on the same date as the hardcover and ebook, on January 7, 2020. You can pre-order the print and ebook here and the audiobook here.
Capturing the ideas and stories in Fanocracy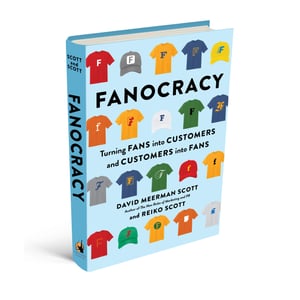 As we were reading, a producer and audio engineer were listening in to make sure that we were capturing the ideas of the book in the best way possible. It requires a bit of finesse to capture the essence of the stories, the subtleties and nuances, and the important points in ways that somebody who isn't as close to the ideas of the book could relate to.
It was particularly fun to share what we are a fan of. For me, reading the stories about going to live music concerts and surfing and for Reiko, her love of Harry Potter and cosplaying at Comic Con were highlights of our reading.
We hope that our personalities shine through and the passion we have for the subject is apparent in our recording.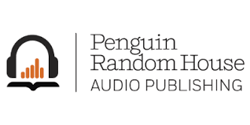 However, for us as readers, a particular challenge was when we were reading quotes from some of the fascinating people we profile in the book such as Siri Lindley, former world number one triathlon champion turned coach, McKeel Hagerty, CEO of Hagerty Insurance, Andy Bernstein, founder of the nonprofit HeadCount, and many more. We wanted to capture their stories but needed to do so in our own voices.
We recorded with Kenny Pappaconstantinou at Elephant Audiobooks. I've worked with Kenny on several other books and he is a joy to work with. He pushes just hard enough to get our best work, but not so much as to make us nervous.
Working with Reiko
The years researching and writing this book has been a defining part of our lives and has brought us much closer together. We're confident that developing a similar passion in your life will do the same for you: Bring you closer to your customers, your friends, and your family.
Because you will create your longest lasting relationship—in both your personal and professional life—when you share your fandom.